Dr. Ron Allchin, ACBC
---
D. Min - Westminster Theological Seminary
Dr. Ron Allchin served as the Executive Director of BCC since its beginning in 1989 through 2015. He holds his Doctorate of Ministries in Biblical Counseling from Westminster Seminary and is a Fellow and Board member of the Association of Certified Biblical Counselors.
Currently, Dr. Allchin serves local churches through training and teaching. He also serves with the Low Country Biblical Counseling Center in Charleston, SC where he resides with his wife Sherry. They enjoy traveling to various mission locations and have had the opportunity to teach counseling in many foreign countries. They have three married adult children and seven grandchildren.
Dr. Donna Hart, ACBC
---
Ph.D. – Trinity Seminary
Donna Hart, PhD, has been counseling in greater Chicago for more than 15 years. She also enjoys being an adjunct professor in the adult undergraduate department at Trinity International University. Her education includes a Master of Divinity degree from Trinity Evangelical Divinity School and a PhD in biblical counseling from Trinity Seminary.
Prior to becoming a Biblical counselor, she owned a personal chef business. She still loves to cook and often hosts dinner gatherings, at Donna's diner (a.k.a. her kitchen). Prior to being a personal chef, she was an interior designer focused on office spaces. She has been married to Don for 20 years with their miniature schnauzers Rossie and Spanky. When she's not counseling or blogging, Donna enjoys golfing, exercising, and knitting.
Dr. Tim Allchin
---
D. Min – Central Baptist Theological Seminary
Dr. Tim Allchin leads the staff and counsels at several offices. He also speaks across the country teaching and equipping local churches in the areas of counseling. He holds a Doctor of Ministry with an emphasis in Biblical  Counseling from Central Baptist Theological Seminary, completed his Masters of Divinity from Trinity Evangelical Divinity School, and studied youth ministry in his undergraduate degree.
Prior to coming to Biblical Counseling Center, Tim pastored for 12 years in a local church in Naperville where he served in a variety of roles working with students, families and adults. He also had direct responsibility in the areas of counseling and recovery ministries and was a frequent teacher in many different venues within the church.
Tim loves the hope found in the gospel and loves helping other embrace the good news found in Christ. He enjoys walking alongside those who are hurting and struggling and helping them find hope and help in applying God's word to the practical issues of life. He particularly enjoys working with men, families, and youth. Tim is married and has two sons.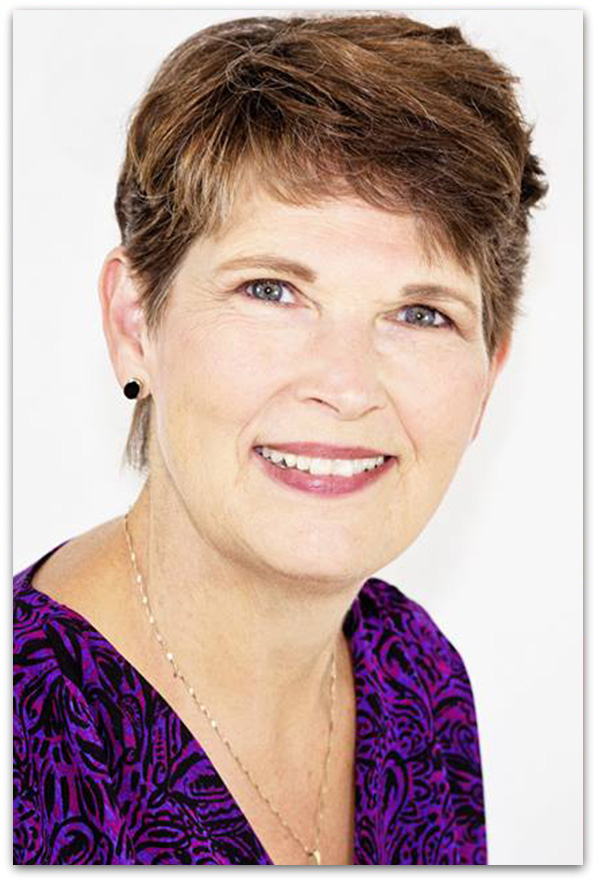 Sherry Allchin, ACBC
---
M.A, Trinity Seminary
Sherry Allchin has a Master's Degree in Biblical Counseling from Trinity Seminary, Newburg IN, and has been counseling at Biblical Counseling Center in Arlington Heights since 1994.
Sherry and her husband Ron have served in ministry together for over 40 years, with more than 20 years of experience in youth ministry and several years teaching in Christian schools. Since 1989 they have worked together at BCC, and enjoy traveling and teaching at seminars together around the globe.
Sherry and Ron have three married children who all serve the Lord alongside godly mates. Sherry enjoys reading and gardening, but especially loves spoiling her seven wonderful grandchildren in all the ways a grandmother should!
Don Hart, ACBC
---
M.R.E. Trinity Evan. Div. School
Don Hart is an ordained pastor and is certified biblical counselor with the Association of Certified Biblicial Counselors, with more than 9,000 hours of counseling time. His primary focus is on issues related to marriage and family including fear, anger, despair, and depression, and foolish thinking that can lead to sinful behavior. He also counsels those who might be considering divorce on either biblical or non-biblical grounds.
Other areas Don counsels include how best to communicate with children, premarital counseling (first time marriage), and re-marital counseling (those considering marriage again). This is most important when there are children involved.
Additionally, Don counsels men who are struggling with sexual addiction issues especially as it relates to pornography.
Don is a graduate of Trinity Evangelical Divinity School and holds a masters degree in Religious Education. He also has an additional 15 hours of special training in marriage and family therapy. He and his wife live in Palatine, Illinois.
Brandon Lowery, ACBC
---
M.A. – Wheaton College
Brandon Lowery holds an MA in Counseling Ministry from Wheaton College and has extensive experience as a counseling ministry leader within the local church. Brandon is certified with ACBC and serves as an Assistant Pastor overseeing counseling and discipleship in his local church. Brandon offers a passion for God's word to be practically applied, patience with wounded and struggling individuals, and humility that acknowledges his own need for Christ.
Brandon enjoys counseling in the areas of struggling marriages, pre-marital counseling, adolescents, addictions, anxiety, anger, depression and biblical masculinity; his most recent research is based in Post Traumatic Stress (PTS; PTSD) and Shame. Brandon is married to his best friend, Christina, and is father to three small children, two boys and a girl.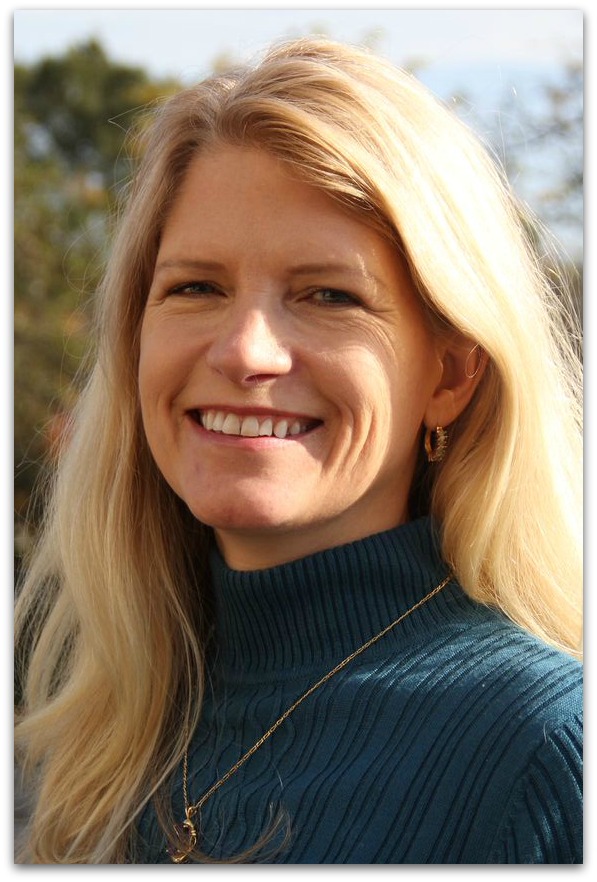 Dr. Lucy Ann Moll, ACBC
---
D. Min – Birmingham Theological Seminary
Lucy Ann Moll's passion is counseling God's hope to hurting women and families, and counsels by Skype/Facetime. She is working toward a Doctorate of Ministry in Biblical Counseling and is a certified counselor through the Association of Certified Biblical Counselors (ACBC) and the Association of Biblical Counselors (ABC). She also is a graduate of Western Seminary in Portland, OR, in Pastoral Care to Women.
Lucy's counseling specialties: anxiety (including phobias and panic attacks); depression; sexual abuse; domestic abuse; adoption issues, infertility, wayward children; and struggling marriages.
She is married to her college sweetheart, Steve, and they have three adult children and one granddaughter. Lucy enjoys walking, reading, and ... dark chocolate. The family cat, Polly, thinks she runs the home; she does.
Jerrod Tillotson, LMFT, ACBC
---
M. Div - Denver, M.A Wheaton College
Jerrod Tillotson is trained to work with marriages, families and individuals and takes appointments online and in our Dupage and Schaumburg offices. He is a licensed Marriage and Family Therapist and a certified biblical counselor (ACBC). He earned his M.A. in Marriage & Family Therapy from Wheaton College and a Master of Divinity from Denver Seminary. Jerrod has years of experience in youth ministry, working with both teens and parents.
Jerrod believes that people need God and other people. Help and healing can occur when we allow Jesus into our lives through the Spirit for renewed transformation and when we create and maintain caring and meaningful relationships with others. Jerrod has experience in working with individuals, couples, and families with a wide variety of issues such as anxiety, anger, depression, self-harm, spiritual issues, and difficult life stage transitions.
Jerrod is married and has two young children.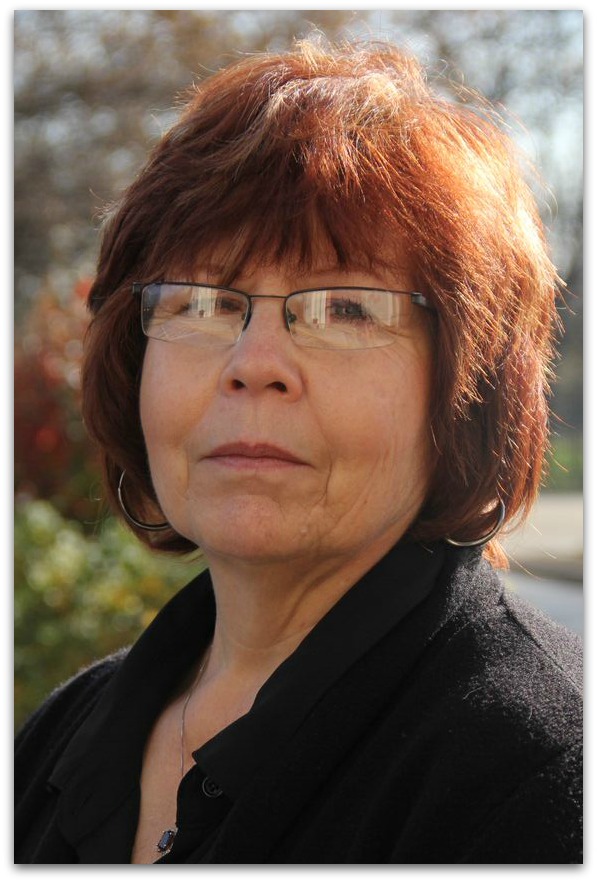 Carol Wright
---
M.A. – Liberty Seminary
Carol Wright is a biblical counselor who works out of our Northwest Indiana office. She has a heart for helping hurting women and is gifted in interceding for her counselees in prayer. Carol has earned a Master's in Pastoral Counseling from Liberty University. As an undergraduate at Trinity Bible College, she majored in Conflict Resolution. Carol also has further training in Critical Incident Stress Management.
She and her husband, Doug, make their home near the great sand dunes of Indiana.
MicKenzie Crowley
---
M.A. – Liberty University
MicKenzie Crowley is a biblical counselor who works out of the DuPage office and also offers online counseling. She holds her MA in Pastoral Counseling from Liberty University and completed her undergraduate degree at Moody Bible Institute, majoring in Counseling and Biblical Studies. She is currently in the process of completing her certification through the Association of Certified Biblical Counselors (ACBC).
MicKenzie worked and volunteered at Silver Birch Ranch in White Lake, WI for many years; this is where her passion for counseling and discipleship began. She has multiple years of experience working with students and adults, and specifically has a heart to help women and younger students to thrive and grow in their current season of life. MicKenzie is passionate about working with a variety of issues including: anxiety, depression, communication, life transitions, spiritual development and women's issues. She firmly believes that there is no such thing as "too far gone"; she believes there is hope for anyone in any circumstance through God and His Word.
MicKenzie loves to try new kinds of exercise classes, work on DIY house projects, and spend as much time as possible with her best friend/husband, Petey.
Colleen Ryan, ACBC
---
M.A. – Trinity Theological Seminary
Colleen Ryan has a Bachelors Degree in Psychology from San Diego Christian College, a Masters Degree in Christian Counseling from Trinity Theological Seminary, and is certified as a Biblical Counselor through the Association of Certified Biblical Counselors.
Colleen has been married for over 35 years, was a stay-at-home mom while homeschooling her 4 children for 20 years and also had the opportunity to foster 2 kids. She's taught women's Bible studies, mentored women and taught various workshops at women's retreats. Since 2002 it has also been a passion of her heart to lead annual short-term mission trips to Honduras.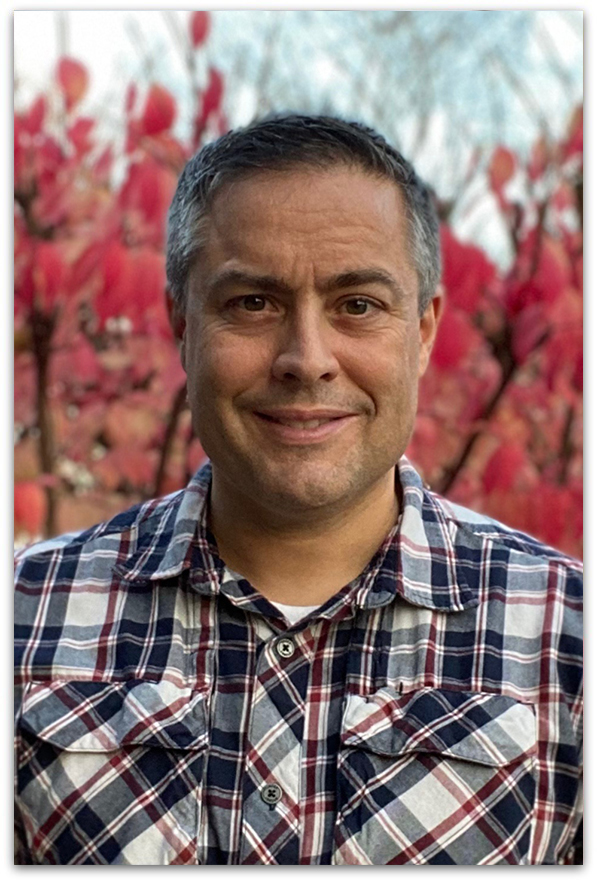 Jack Lezza, ACBC
---
M.A. – Bob Jones Seminary
Jack Lezza has a Pastoral Ministry degree from Trinity College of the Bible and a Master's Degree from Bob Jones Seminary. He's also certified with the Association of Certified Biblical Counselors and serves as a board member and part of the training team with the Biblical Counseling Center
Jack grew up in the Chicago area and accepted Christ as his personal Savior at a young age. Before joining full-time ministry, he began a career in business and sales. He now serves as a senior pastor at a church in the suburbs of Chicago and counsels with BCC part-time. Jack is married and has 4 teen and young adult children.
Jim Lang
---
M.S.W. – Aurora University
Jim Lang has worked in commercial real estate property management for over 30 years. He has an M.B.A. from Northern Illinois University and an M.S.W. from Aurora University with special emphasis in addictions. He's also taken Biblical counseling classes through CCEF. Jim has spent the last 10 years working with men whose lives have been devastated by addictions, along with all the related consequences.
Jim is actively involved in the leadership of Compass, a weekly biblical recovery program for men struggling with sexual addiction. He is also a leader in a 12-step recovery program and loves seeing men's lives changed radically by the gospel, church involvement, and connection to other men with similar struggles.
Jim and his wife Paula have 5 adult sons and 3 grandchildren. He enjoys spending time sharing the hope and joy that God has given him with others.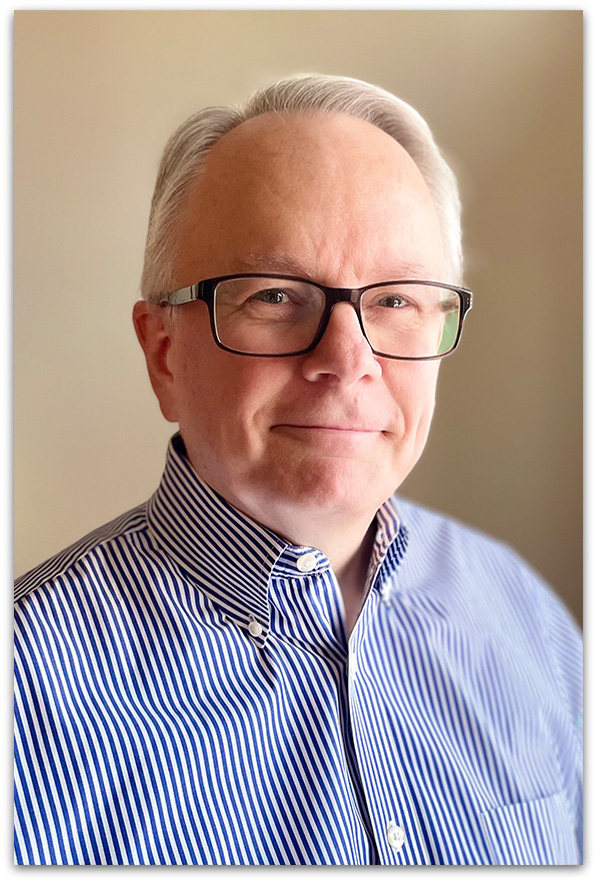 Mark Johnson
---
MABC - Southern Seminary, M.T.S. - Southwestern Seminary
Mark Johnson worked in the financial services industry for 40 years before retiring in early 2020. He has a Masters in Biblical Counseling at Southern Baptist Theological Seminary and an M.T.S. from Southwestern Baptist Theological Seminary. Mark has served as an elder at his church for more than 30 years and has taught Sunday school at various levels in various churches for more than 40 years.
Mark and his late wife, Kelly, were married for 42 years and have 2 adult children and 3 grandchildren. He enjoys reading, traveling, comic books, bad movies, and spending time with his grandchildren.
Jin Taek Chung
---
ThM Counseling & D. Min (Current) - Trinity Evangelical Divinity School
Jin Taek Chung holds a Master of Divinity with a Pastoral Care focus, a Master of Theology in Pastoral Counseling, and is currently working on a Doctor of Ministry at Trinity Evangelical Divinity School.
Having sifted through the different models of Christian counseling, he has a firm conviction that the Biblical Counseling model is the best way to truly help people through their trials, faithfully applying God's Word to guide them deeper into the freedom and joy that Christ alone offers.
Jin has been counseling people for over eleven years as a pastor, and is also serving at BCC in Schaumburg as a biblical counselor. Jin has been married to his wife Rebecca for over nine years, and they have three sons and one daughter.
Kathleen Moran
---
M.A. - Aurora University
Kathleen Cahill holds her Masters in social work with a Post PEL certification for school social work from Aurora University. She has a passion for walking alongside women and children in their personal pain and sharing Jesus' gentle and kind love for them.
Kathleen is a proud mother of two sons and she loves pouring God's word and his love into her family's life and those around her. Kathleen enjoys playing piano and has taught piano for over ten years. She also works at a nonprofit ministry that helps sex trafficking survivors. In her free time, she loves being active and being outdoors on walks, hikes, and bike rides.
Gile Liubinskas
---
M.A. - Moody Theological Seminary
Gile Liubinskas is a Certified Biblical Counselor, currently working on her Masters in Spiritual Formation and Discipleship at Moody in Chicago. Gile has worked with the Biblical Counseling Center training program as a small group facilitator for about 8 years and has been counseling and mentoring women, couples, and children for about 5 years. She is passionate about discipling people to live according to God's Word in their personal every day lives, regardless of their circumstances and dispositions.
Gile lives in Chicago with her granddaughter and the boss-cat Lovely. She loves camping and cooks for the Lithuanian Scouts as often as she can. She also cares for her elderly parents. Gile facilitates discipling classes at her church in Cicero, IL.
Matt Black, ACBC
---
MABC - Faith Bible Seminary, Lafayette
Matt Black is originally from Oak Forest, IL, and studied theology and Spanish as his undergrad. He has recently finished his MABC at Faith Bible Seminary, Lafayette. He is also currently enrolled in the Ph.D. program at Midwestern Baptist Theological Seminary (Kansas City, MO). Matt has been certified with the Association of Certified Biblical Counselors (ACBC) since 2015.
He is a pastor at Living Hope Bible Church in Roselle, IL, and has been a foreign missionary in the Madrid and Basque regions of Spain, assisting in establishing a church and Christian Camp.
Matt loves helping people grow and change into Christ's image through biblical counseling, preaching, writing, and evangelizing. Matt has been married to his loving wife, Jill, for 25 years and has five children.
Theron St. John
---
M. Div - Capital Seminary and Graduate School
Theron St John has a heart for making disciples among youth and families. He previously served as an Associate Pastor of Youth and Family before joining Bethel Baptist Church of Schaumburg as a Youth Discipleship Coordinator. He holds a Master of Divinity from Capital Seminary and Graduate School in Pastoral Studies and is currently working toward certification with the Association of Certified Biblical Counselors (ACBC).
Theron has a passion for counseling youth, particularly middle schoolers and high schoolers. Additionally, he enjoys coming alongside parents and counseling them as well. Theron has particular experience in counseling young men with issues related to pornography. He is gratefully married to his wife and best friend Esther, and they are the glad parents of their son Israel. In his leisure time, he enjoys blogging at www.entrustedbygod.org.
Esther St. John, ACBC
---
MABC & MACE - Southern Seminary
Esther St. John is BCC's Spanish training coordinator and serves as an ACBC-certified bilingual biblical counselor. She has a Masters in Biblical Counseling and a Masters in Christian Education from The Southern Baptist Theological Seminary in Louisville KY where she has served as an OTA. She also is a Spanish-speaking counseling supervisor for ACBC.
Esther is originally from Tegucigalpa, Honduras, and is happily married to Theron St. John. Together, they have a baby boy, Israel.
Dan Tsouloufis, ACBC
---
M.A. - Moody Theological Seminary
Dan Tsouloufis has a Master's degree in Biblical Studies from Moody Theological Seminary and is certified with the Association of Certified Biblical Counselors.
Dan counsels couples struggling with communication, conflict resolution, bitterness, sexual intimacy, or parenting difficulties. He also counsels couples who are contemplating separation or divorce. Dan counsels men struggling with anxiety, depression, marriage issues, or addictions (such as pornography). He also counsels men struggling with their faith in legalism, perfectionism, people-pleasing, lack of joy or assurance, or complacency.
Dan has a passion for God's Word, a passion for people, and a passion for cultivating in people a Christian worldview and a biblical mindset. Dan is a founding member and deacon at Redeemer Fellowship in St. Charles, IL. He is married to his best friend, Stephanie, and they have 3 grown children (all in their 20s). Dan enjoys reading about history, theology, and apologetics, and he has a 4th degree black belt in Taekwondo.
Sheri Ho
---
M.A. - Westminster Theological Seminary
Sheri Ho holds a Master of Arts in Counseling from Westminster Theological Seminary and is working towards a certification with the Association of Certified Biblical Counselors. She worked in the financial industry for over ten years and co-founded a workplace ministry. Sheri has served as a core team member in various ministries for many years and as a workshop speaker at several regional conferences and retreats. Sheri and her husband have been actively serving their local church and the broader community, supporting individuals who face challenges and seek comfort and hope.
Sheri is compassionate towards struggling teenagers and women. She provides counseling for loss and grief, blended family dynamics, singleness, relational conflicts, workplace-related challenges, anxiety, and depression. Sheri strives to provide tailored counseling methods to meet the unique needs of each individual.
Originally from mainland China, Sheri frequently interacts with first and second-generation immigrants, allowing her to provide counseling in English, Mandarin, and Cantonese with a deep understanding of cross-cultural sensitivities. She enjoys walking, outdoor sports, reading, journaling, and spending quality time with family and friends.
Joel Bradshaw
---
M. Div - Trinity Evan. Div. School
Joel Bradshaw holds a Master's of Divinity from Trinity Evangelical Divinity School and is certified with the Association of Certified Biblical Counselors.
Joel has served as a pastor in local churches for over twenty years and currently specializes in overseeing care and support group ministries. He counsels individuals and couples who face depression/anxiety, long for biblical purpose, and crave biblical hope. He has journeyed with people who have experienced the death of a loved one (adult or child) or who face infertility issues. He counsels couples who face conflict in their past or present and who feel stuck and need help moving forward in a biblically appropriate manner. He also counsels young men looking for discipline as they struggle with addictions.
Joel regularly writes and teaches on the Bible and loves applying Scripture to the various struggles people face. He finds motivation in seeing God receiving glory in a person's or couple's story. Joel has been married to his wife, Jennifer, for almost 19 years and they have two young children.